Supermodel Gigi Hadid is known for having gorgeous arm candy. From dating cuties like Cody Simpson and Joe Jonas, the Victoria Secret Angel knows how to have good taste in men. This time, it looks like love is the air for Gigi Hadid and former member of One Direction, Zayn Malik.
On Sunday, November 29th, 2015, the 20 year old model was photographed holding hands with 22-year old Zayn Malik in Hollywood, California, adding fuel to the previously sparked dating rumors.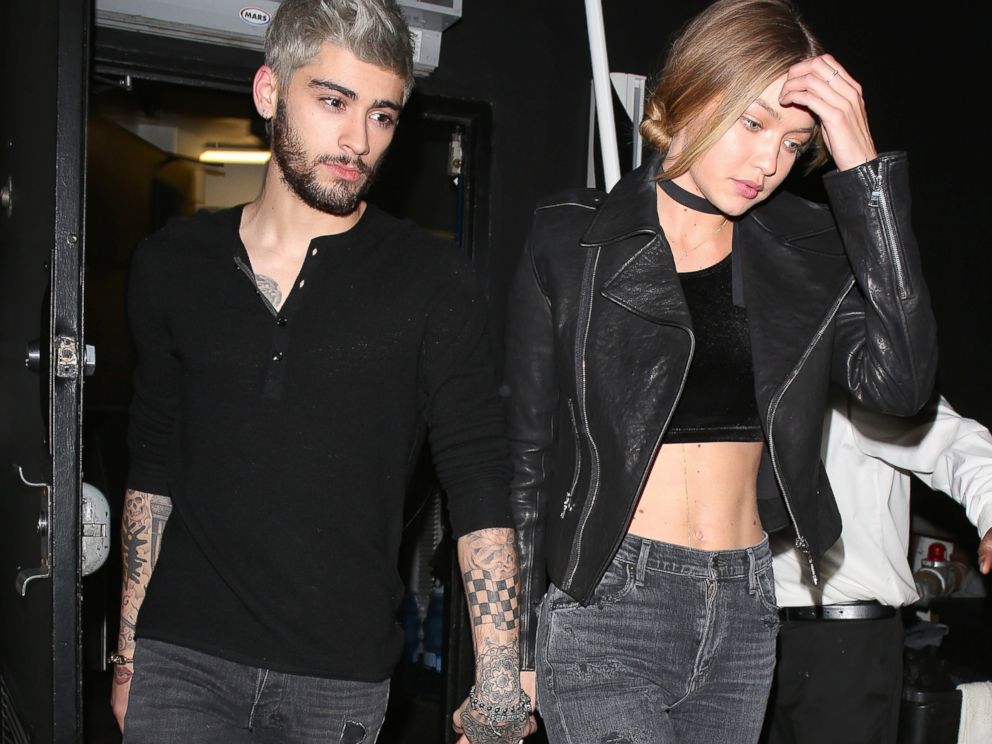 LOOK AT THIS. You can't deny how perfect it is, with Hadid's perfect abs and Malik's new icy blonde hair. The two are even color-coordinating with the black and grey combo. We dig it, and we definitely ship the two of them together. Once the outfits start matching, then you know it's real.
The buzz surrounding the two began when Zayn released a photo on Twitter wearing Hadid's glasses. There's hand holding and that's cute and all, but then there's glasses wearing, which takes this situation to an entirely new level of prospective cuteness. Zayn knows what's up: if you're going to take a selfie, make sure it's with you flaunting your girls' glasses. Eek, could this be true? Could the two most genetically beautiful people in Hollywood finally become a couple?
— zayn (@zaynmalik) November 24, 2015
Is Zayn back in the dating game? Earlier this year, the singer was engaged to Little Mix singer Perrie Edwards, but months after leaving One Direction, the two had broken off and gone separate ways. Now signed with RCA Records, he still has yet to release new music ever since his decision to break away from the boyband lifestyle.
Hadid is also getting over a five month relationship with Joe Jonas, the lead singer of the pop group DNCE. While we can't tell if the two are on friendly terms or not, he unfollowed Hadid on both Twitter and Instagram. Yikes – this can't be good. If you want to get someone's attention, unfollow them and see what happens.
Let's get down to the important details. Let's say Gigi Hadid and Zayn Malik DO become a thing (cue the heart eye emojis and the exclamation points). Would their celebrity couple name be Gyn or Zigi? Let's try last names – Halik or Madid? These names are beginning to   sound like wacky new characters in the newest release of The Muppets or islands you would never want to vacation to, so we're going to need to work on finding a more catchy name for the two. That is, if they become a permament thing..
We know relationships in Hollywood last about as long as the low gas prices in California, but we can't help getting excited.  Now it's your turn to share your thoughts! Are Gigi Hadid and Zayn Malik totally a thing (a picture, after all, says a thousand words) or are we getting too excited at the fact that they were definitely holding hands…in public? Do you miss it when Zayn and Perrie Edwards were together, or are you already wanting Joe Jonas and Gigi Hadid to kiss and make nice?
Let us know your thoughts in the comments below or tweet us at www.twitter.com/popstoptv.